This optional course looks at how a diverse and fair workplace affects the quality of work produced. The subject looks at how to communicate and teach for strategic workplace diversity and inclusion and how to address workplace behaviour and analyse trends. This subject focuses on trade unions and line managers' historical and current roles in establishing a fair workplace culture, critical to managing workplace effectiveness. This course examines how strategic activities and decisions go beyond legal compliance, focusing on the well-being and engagement of the workforce and the effects of inequality and segregation from the perspective of UK legislation.
What you will learn
This unit enables learners to understand the concept of diversity and inclusion, discussing a range of visible and non-visible dimensions that characterise the UK's working population, with an emphasis on advanced diversity and inclusion of complex people management and business decisions. A learner will investigate how a fair and diverse workplace affects the quality of work produced in this course. You'll also learn about some frequent challenges that have been handled through communication training programs and techniques for effectively handling these issues to establish an influencing management culture. In addition, you will examine major patterns and basic shifts in the labour supply over the last few decades. You'll analyse a variety of economic theories and data sources, present evidence-based examples of disadvantage and inequality, and critically evaluate the ideas of vertical occupation and time segregation. Finally, you'll look at the legal, moral, and business reasons for managing diversity and cultivating an inclusive culture and the efficacy of various approaches. Under this heading, you will learn about trade unions – their historical significance within an organisation's hierarchy and its current relevance (including labour laws) – so that students are well-versed in all aspects of employment law before graduation.
This unit is suitable for persons who
This unit is necessary for the following individuals:
Those who work in a company where they are responsible for the execution of human resource policy and who have completed the CIPD Foundation Diploma in Human Resource Practice and want to pursue a career in human resource management.
Have worked in the field for a while but don't have any professional human resource qualifications.
Are you a senior people practitioner looking to expand and deepen your ability, knowledge, and abilities to have a greater effect on strategy, policy, and people?
They want to further their careers in human resources (HR) and learning and development (L&D) management by gaining a professional qualifications.
A desire to gain more autonomy, influence, and judgment to strategically lead and drive organisations and employees.
The learning outcomes include:
Learners should be able to achieve the following four primary learning outcomes after finishing this unit. These results are then divided into several sub-categories. They will be able to:
Understand the principles of diversity and inclusion resulting from the learning outcomes.
Recognise theoretical insights, segregation, and inequality in the UK labour market; and
Recognise the legal, moral, and business arguments for managing diversity and cultivating an inclusive culture.
Recognise the efficacy of various ways to manage diversity and create inclusive workplace working environments.
What are the admission requirements?
The unit contains numerous formal requirements for an expert level qualification, some of which differ from institution to institution, while others apply to all students enrolling in the unit. In addition, most universities have created diagnostic tools to ensure that candidates have the requisite qualifications to study for employment and live productive lives in a changing business environment (7CO01). Some universities, for example, require that candidates be at least 18 years old on or before July 1st of the academic year in which they seek to enrol. Furthermore, before enrolling a student in a course, most schools conduct interviews with them.
To enrol in a course, most institutions require that candidates have a working understanding of the English language. Some, for example, require candidates to have a C/4 or equivalent in English at GCSE. On the other hand, institutions follow the CIPD recommendation, which requires learners who do not speak English as a first language to seek counselling before enrolling in the program. In addition, some universities require IELTS 6.5/ESOL Level 2 or an equivalent for people who speak English as a second language. On the other hand, other institutions prefer to assess situations on an individual basis.
Most organisations require candidates to have a bachelor's degree and CIPD level 5 qualifications and experience working in human resources. Others require a Level 6 Bachelor's degree (Hons) in human resource-related subjects from applicants. Candidates must, however, have appropriate experience in an HR job as a minimum requirement. In addition, significant human resource expertise at a strategic level is accepted as a degree substitution in unusual situations, subject to evaluation. These diagnostics ensure that students can complete the Units and meet the literacy requirements.
How we can support students
Writing assignments are notorious for taking an excessive amount of time to complete; with this in mind, we've created a dependable platform that takes full responsibility for relieving you of academic stress. We offer writing services to students who need help with their "Advanced diversity and inclusion (7OS04)" assignments. We created a writing platform based on intellectual capacity with you in mind. A collaborative workspace where bright minds join forces to help you avoid study headaches, stress, and all-nighters. We are a group of highly skilled writers, editors, and proofreaders whose major purpose is to make great work more accessible by alleviating the stress of performing the tedious labour oneself. Our team consists of highly qualified specialists who ensure that our clients' research and projects receive the highest possible grade. We never say no to a customer's request, no matter how urgent or complicated it is.
Plagiarism is not tolerated here, and every job is completed from scratch. Before sending a paper to you, we scan it for originality using licensed software to ensure that it is 100 per cent unique. Any paper can be completed by one of our highly competent writers, and you can be assured that it will be well-researched. We place a premium on the amount of time and effort spent on the research for the paper to ensure that it is thorough and based on credible sources. In addition, the work must be checked properly to ensure that all marking rubrics and reference styles are followed. Many students are apprehensive that their personal information will be exposed; however, do not worry; we have a faultless Privacy Policy to ensure that our writing service is safe, secure, and confidential. Our major purpose is to ensure that every customer we collaborate with achieves academic success.
7OS04 Assignment Example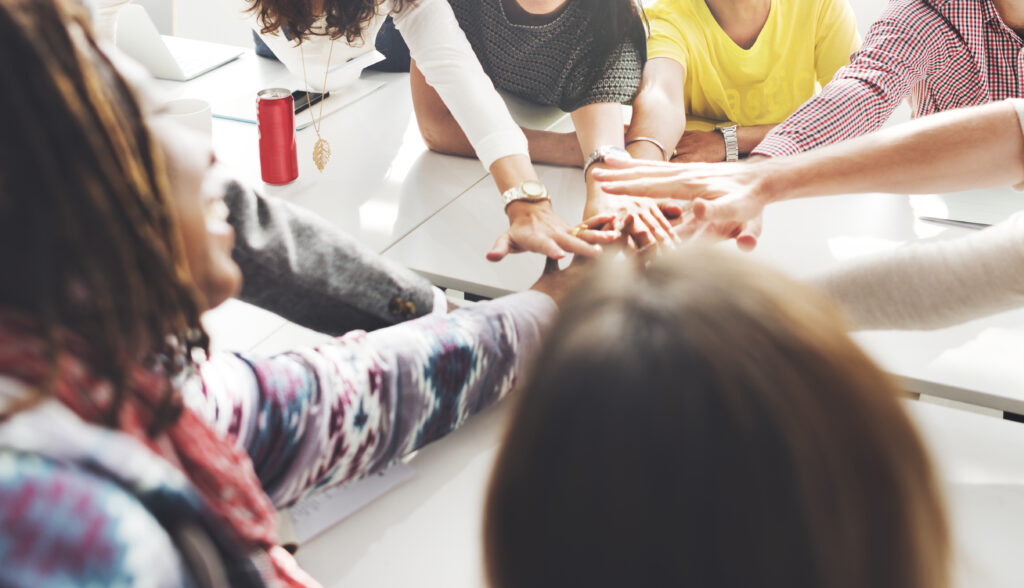 Task 1: Analyse the concept of diversity and inclusion at work critically.
Workplace diversity is a hot topic these days. Although opinions on what it means differ, many individuals believe that more of this type is required to be successful and happy at work! However, there is considerable ambiguity concerning how corporations should implement diversity: Is "equal opportunity" meant to be a blanket policy? Or would managing disagreements among coworkers be a better fit for their needs? Equally essential, no one can determine whether they are receiving adequate exposure without a thorough comprehension of each viewpoint, leaving everyone unsatisfied.
Our varied society includes people of all ages, genders, mental and physical disabilities, and socioeconomic strata. These differences also show up in the workplace: one's age can affect their ability to work, while certain religions may be legally protected from discrimination based on creed or ethnicity; others must deal with an aesthetic difference, such as who gets hired if both candidates have tattoos all over their bodies. When sexuality is factored in, things become much more difficult.
Task 2: Identify the major changes in the UK's supply of labour in recent decades.
Patterns of immigration, social changes, and the disintegration of the breadwinner model have all conspired to produce a favourable environment for those suffering from mental diseases. In addition, the Equality Act of 2010 guarantees equal opportunities in employment and government services such as healthcare and education, both of which are legally protected rights that give people more confidence in their ability to care for themselves without fear of discrimination because of their condition!
Task 3: Assess the concepts of vertical and occupational segregation and time segregation in the labour market.
Vertical segregation manifests itself in a variety of ways, including underrepresentation of women and black/ethnic minorities in senior positions and wage disparities between genders and races. Occupational biases can also exist, where one gender dominates certain jobs over others based on their qualifications, such as male-dominated "male" professions that require physical strength. In contrast, female-dominated fields often emphasise education than technical skillset requirements (e.g., nursing).
Task 4: Assess the sociological persistence of segregation and inequality patterns in the UK labour market.
The decisions we make shape our civilisation. These social constructs touch everyone in some way, whether consciously or unconsciously. When they go unnoticed for too long, they can lead to employment discrimination, with bad consequences on both sides of the equation (the person doing wrong and those being mistreated). People subjected to prejudice often feel like outsiders, even if they don't fit what others expect from their gender, sexuality, or other characteristics. Still, these feelings will fade over time if left unchecked, thanks largely to the fact that humans are wonderfully forgiving creatures.
Task 5: Assess how effectively equality legislation creates workplace cultures that value diversity and promote inclusion.
Diversity in the workplace is critical for success, and there are numerous advantages when it comes to attracting new talent or innovating more efficiently. But how does diversity affect employee productivity, and is it worth all the hassle?
Despite having fewer participants on average, diverse teams outperformed non-diverse counterparts across industry verticals, according to a study done by Catalyst at Harvard Graduate School (which means less engagement). The secret appears to be looking at everyone equally rather than focusing solely on race/gender identification to realise their full potential.
Task 6: Examine the moral arguments for managing diversity and fostering an inclusive culture. 
In order to be successful in the workplace, it is necessary to have a diverse workforce. It can be used to attract new talent, innovate more effectively, and ultimately increase employee productivity by reducing underperformance or absenteeism caused by a lack of engagement with coworkers on both personal (e.g., racial background) and professional levels (e.g., gender identity/expression), which may not fit stereotypical work styles expected from each respective group at your company, especially when diverse teams are effective.
Task 7: Analyse and critique practices to manage and promote diversity and inclusion at work.
Diversity and inclusion policies are a big topic right now. With the current surge in interest, researchers have looked into the benefits of these projects and some of the difficulties or disadvantages that come with them. So far, what have we discovered? First, employees from various walks of life, not just those within your company's walls, who have access to/can bring this perspective into the work culture, are required to be effective.
Task 8: Each of these topics is a core role for any business, but it is also important to understand that they can make or break one's business.
A recruitment and selection process can attract top talent while preventing low morale among employees who feel their worth isn't being recognised by management; performance management ensures that managers understand what motivates them (and not just themselves) when promoting advancement opportunities within an organisation – if it turns out there was no need, it will reflect poorly on both parties involved, tarnishing reputations concerning futility.
Task 9: Discuss how opportunities for cultural sharing and celebration help promote an environment that values diversity and inclusion.
Raising awareness and promoting diversity rather than minimising it; assisting and guiding people who desire a more varied workplace. How the line manager's involvement in encouraging diversity and inclusion can aid in creating communities with cohesive societies by critically analysing their linguistic practices and attitudes toward different cultures or beliefs.
The necessity of being prepared to confront incorrect behaviour and to model positive behaviour yourself through fair decision-making methods that promote transparency will better equip you than ever before, so don't delay any longer.
Task 10: Critically assess the role of trade unions in managing equality and promoting inclusion throughout history and in the present day.
Women in the workplace frequently confront problems due to the typical masculine power dynamic. Women can be seen throughout society being underrepresented at every level from government positions down through individual businesses or companies' lower levels like sales teams who are largely comprised of males with less experience doing womanly duties such as employment, from prioritisation of overtime pay over maternity leave to slow recognition for their needs as employees–many aspects which affect them more than men due simply by virtue female gender–many aspects which affect them more than men due simply by virtue female gender–women can be seen throughout society being underrepresented.
Reference
Choi, J. O., Shane, J. S., & Chih, Y. Y. (2022). Diversity and Inclusion in the Engineering-Construction Industry.
Ocobock, C., Niclou, A., Loewen, T., Arslanian, K., Gibson, R., & Valeggia, C. (2021). Demystifying mentorship: Tips for successfully navigating the mentor-mentee journey. American Journal of Human Biology, e23690.
Timko, M. (2022). Creating Opportunity through Workforce Development Innovation. In Generation A. Emerald Publishing Limited.
Jonsen, K., Point, S., Kelan, E. K., & Grieble, A. (2021). Diversity and inclusion branding: a five-country comparison of corporate websites. The International Journal of Human Resource Management, 32(3), 616-649.
Kalkanci, B., Rahmani, M., & Toktay, L. B. (2019). The role of inclusive innovation in promoting social sustainability. Production and Operations Management, 28(12), 2960-2982.
Kirton, G., & Greene, A. M. (2021). The Dynamics of Managing Diversity and Inclusion: A Critical Approach. Routledge.
Kuknor, S., & Bhattacharya, S. (2021). Organisational inclusion and leadership in times of global crisis. Australasian Accounting, Business and Finance Journal, 15(1), 93-112.
Mulvie, A. (2021). Learning and Development for a Multigenerational Workforce: Growing Talent Amongst Age Diverse Employees. Routledge.
Syed, J., & Ozbilgin, M. (2019). Managing diversity and inclusion: An international perspective. Sage.
Walkowiak, E. (2021). Neurodiversity of the workforce and digital transformation: The inclusion of autistic workers at the workplace. Technological Forecasting and Social Change, 168, 120739.
Related Articles: